Order and pay online by clicking here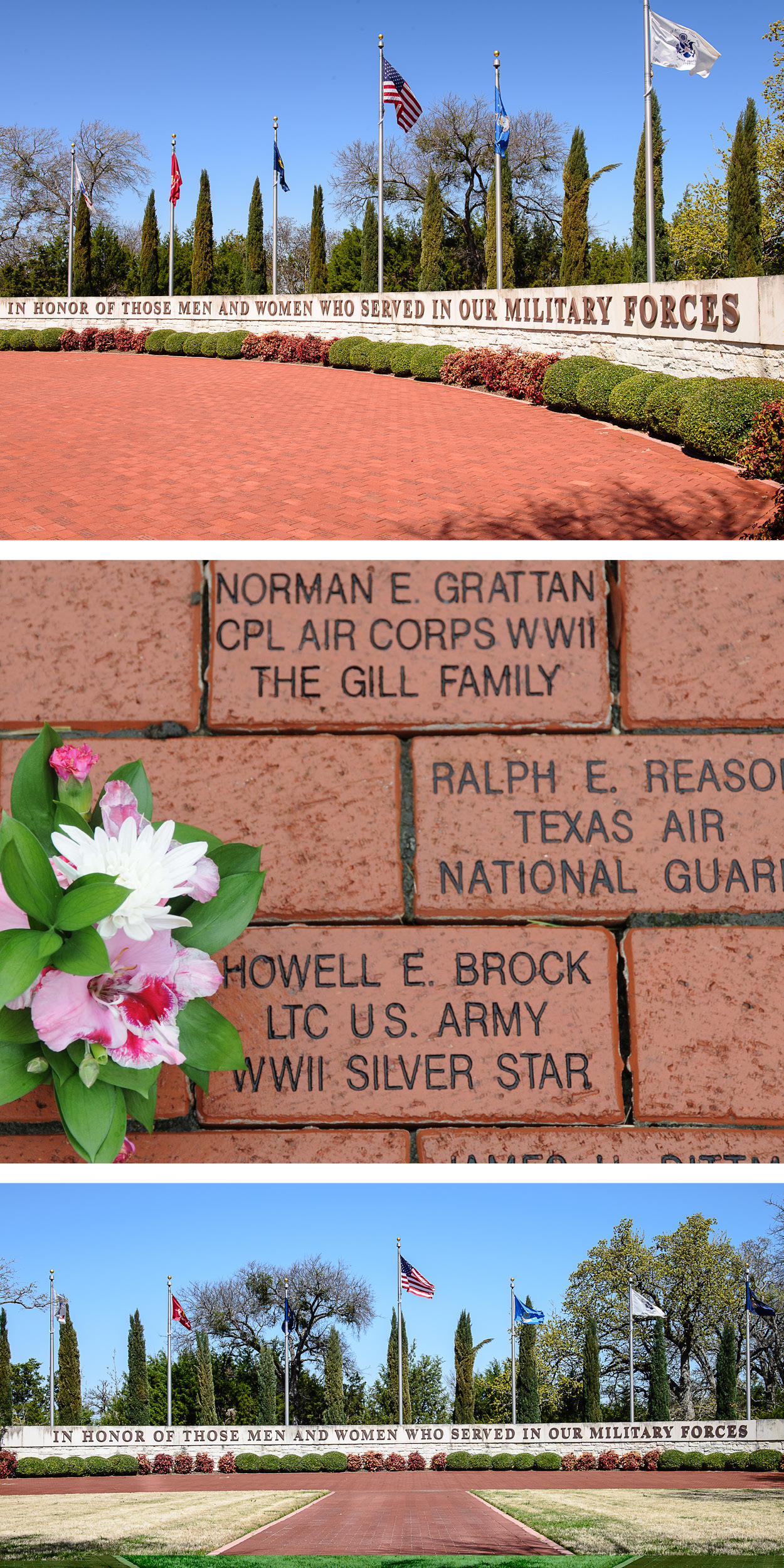 Using ALL CAPS, fill in the name of the service person, unit, organization or ship.
Only 16 letters, punctuation marks and spaces will fit on each line.
Engraved bricks are placed on plaza twice annually in July and December.
For assistance or questions contact Dale Bryan at 202-243-9516 or

[email protected]

.
In Person
If you prefer to purchase in person, you may print the order form below or pick one up at the Member Services Office at 2 Texas Drive. Return order forms to that office along with your $95 payment.
Helpful Tips for your Engraved Brick
Honor or memorialize a veteran or honor a unit from any branch of the military.
Service Person may be an officer, noncommissioned officer or any other rank – may show rank but not necessary
May show service – US Army, US Marine Corps, US Navy, US Air Force, US Coast Guard, Merchant Marine
May show any war service –e.g., WWI, WWII, Korea, Vietnam, Desert Storm, Afghanistan, Iraq
Engraved with name of a military unit or organization
May show dates of service in unit or organization
Engraved with name of a naval or Coast Guard Ship
May show war or dates of service on ship
If you do not have a relative or friend who served but want to participate – engrave with a patriotic phrase such as "God Bless America" or "Thanks to all Service Men and Women"
Proceeds from the purchase of your brick provide for the maintenance and upkeep of the Veterans Memorial Plaza.