Sun City Texas Pro Shops
Multi-Vendor Demo Day!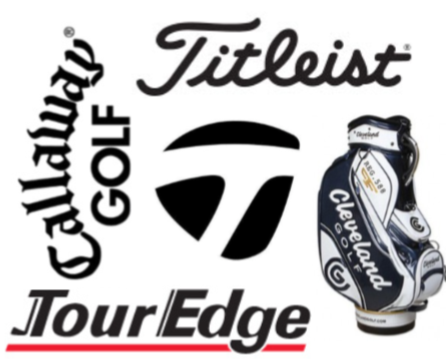 Thursday, Sept. 21
10 a.m. - 2 p.m.
Cowan Creek
Our fall multi-vendor demo day is coming soon with Callaway, TaylorMade, Titleist, Tour Edge, and Cleveland all be participating. This will be a great time to test a variety of equipment side by side! Everyone is welcome, although those who schedule appointments through the Cowan Creek Golf Shop will have priority assistance from the manufacturer representatives and/or golf professionals. Appointments will be scheduled every 30 minutes.
_________________________
Three Golf Courses & Pro Shops to Visit!
Legacy Hills • 301 Del Webb Blvd • 512-948-7560
White Wing • 150 Dove Hollow • 512-948-7570
Cowan Creek • 1433 Cool Spring Way • 512-948-7580
Rally for the Cure Pink Apparel!!
As a part of the event, and to show your support, we ask that everyone break out their pink apparel! If you don't have anything pink, we now have a nice selection in the golf shops. Receive 10% off in pink apparel item purchase!
Rally for the Cure Bears!!
We have adorable Rally for the Cure teddy bear's available for $20 at each golf shop. The $20 must be paid in cash and all proceeds will be donated to the Rally for the Cure. Thanks goes out to Wriggley's pub for providing these cute little teddy bears!
Women's Spectrum Golf Gloves!
We have a new supply of women's spectrum golf gloves and they come in over a dozen different colors! A great accessory for any outfit so stop by the Legacy Hills or Cowan Creek golf shop and check them out!
Thorlo socks have been restocked!
These are super comfortable and are great for a variety of activities including golf, tennis, pickle ball, or just general exercising.

Titleist DT Tru Soft/Solo Golf Balls on Sale!
To make room for the new inventory, these golf balls are now on sale for just $5 per sleeve. Stop by and pick up a sleeve or dozen while supplies last!
Collegiate apparel
is now available at the White Wing golf shop. Now that college football is in full swing, this is the time to pick up a logoed polo, towel, and/or ball marker to show your support for your favorite team!
Sun Mountain Golf Bags!
A new supply just arrived and these bags look great!
Men's and women's polos!!
A great selection of men's and women's polos just arrived and look awesome! Stop by Legacy Hills or Cowan Creek and check them out!
Martini tees
are in stock and available at the Legacy Hills Golf Shop.
White Wing Sales Rack!!
Don't forget to check out the sale rack at the
White Wing Golf Shop as it has been restocked!
________________________________