Butterfly Walk 2/22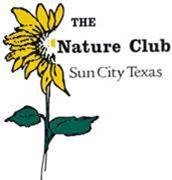 Nature Club Members:
A Butterfly Walk is scheduled for Tues., February 22, 10:00 a.m.

Meet at the Tranquility trailhead off Lone Star.
Bring mosquito repellent, binoculars, sunscreen, hat, water,
and (optional) field guide or app.

Please remember to wear your Nature Club Badge or
Sun City Badge.
If you have questions about Butterfly walks or other related topics,
please contact the SIG Chairman; Ed Rozenburg via email.