SOLD OUT - Clue, The Musical - Fredericksburg Theater Company
SOLD OUT
Clue, The Musical – Fredericksburg Theater Company
Lunch on your own
Sunday, Feb. 20, $ 53 pp
Depart SCPL 9 a.m.; return 7 p.m.
Level 2, walking and steps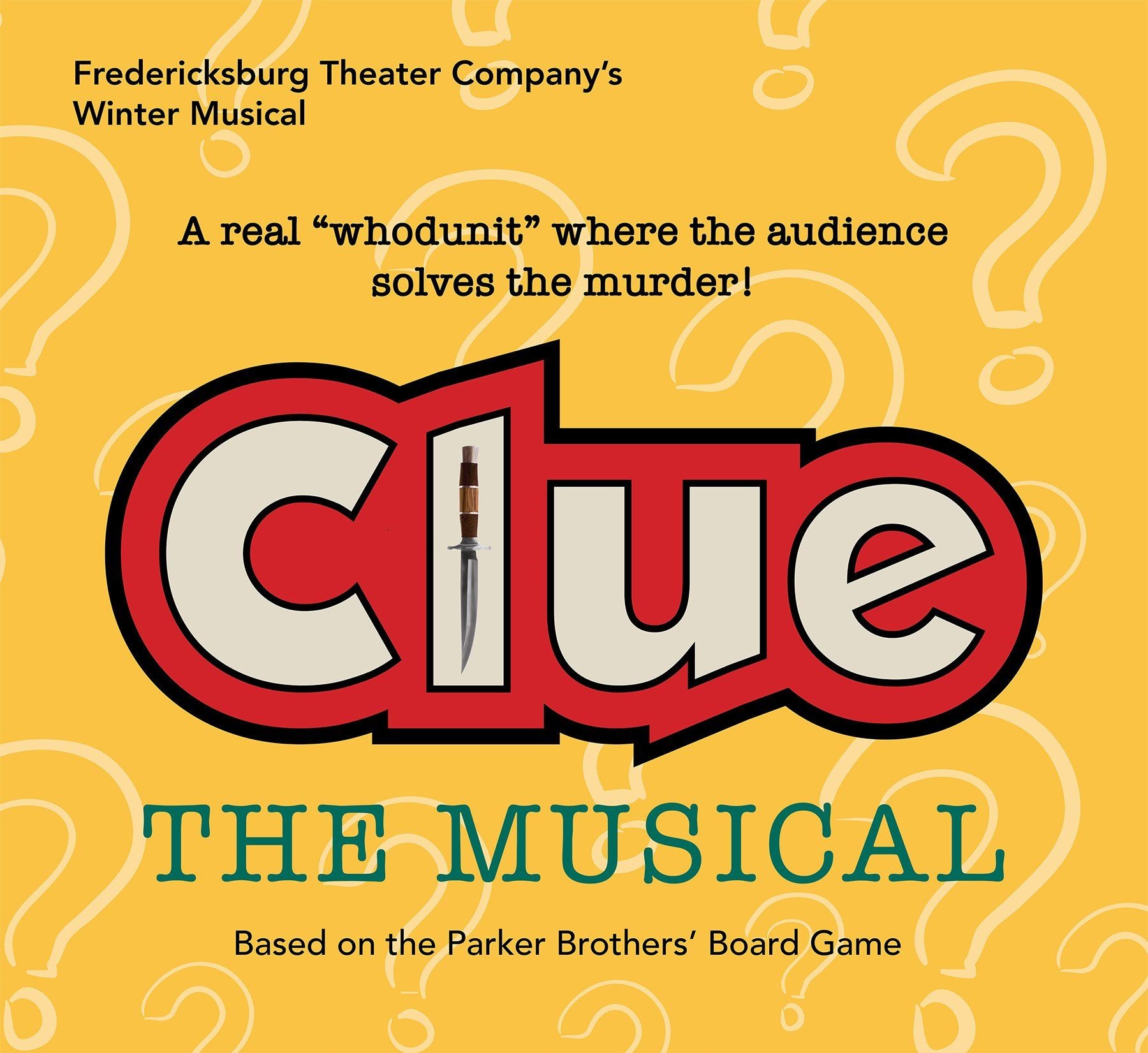 Have you ever wondered what it would be like if your favorite board game came to life? Well, here's your chance to see! Join us for Clue, The Musical, a fun-filled show that invites the audience to help solve the mystery of who killed Mr. Boddy, in what room and with what weapon. Far from the typical murder mystery with its game of cat and mouse, Clue, The Musical is filled with comic antics, witty lyrics and the world's best-known suspects. By George...it's a real Whodunit!
Enjoy two hours of shopping and lunch on your own as you stroll Fredericksburg's wonderful collection of shops and cafes along Main Street before the matinee. Maps and menu ideas will be provided.
Ticket includes transportation and 2 p.m. matinee. Maximum tickets: 50
Trip Leader – Jerilee Prather