Horseshoes, Washers & Shuffleboard
Community Association
Welcome to the Sun City horseshoes, washers & shuffleboard club page. We play horseshoes and or washers every Tuesday and Thursday. Play begins at 9:00 a.m. during the summer season (Apr.-Oct.) and ends around 10:30 a.m. During the winter season (Nov.-Mar.) play begins at 1:00 p.m. and ends around 3:00 p.m.
Men who are under the age of 70 play from 40' and players' age 70 and older play from 30'. Women of all ages play from 30'.
Several of our players compete in senior horseshoe/washer tournaments held in various locations in Texas. We also have our own local horseshoe/washer tournaments. All members are eligible to play in these tournaments.
We are a social group of players. If you are looking for fun, exercise, or fresh air then come and see us play and from then on you will be hooked.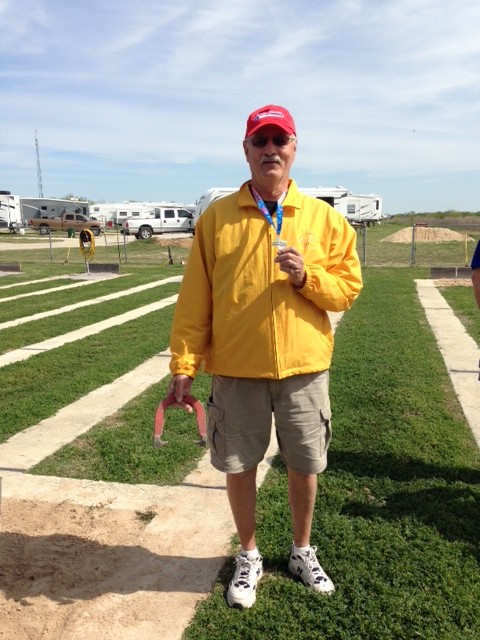 Sr. Olympics medalist Pres. Gott San Antonio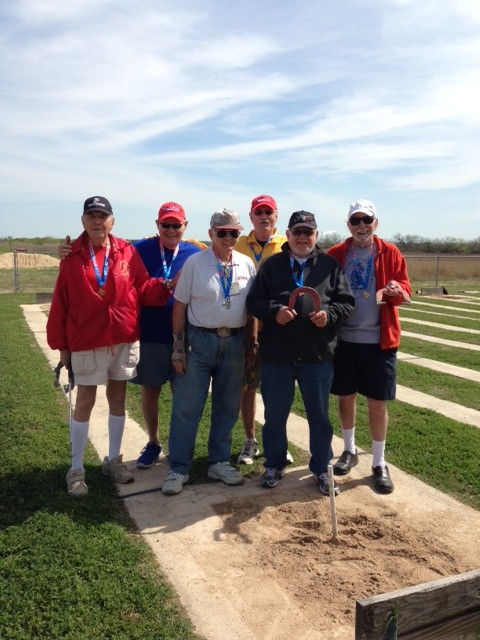 Sr. Olympics medalists Apr. 14 San Antonio
Contact Us
Contact Jerry Hickenbottom at
Tel. # 512-819-1521