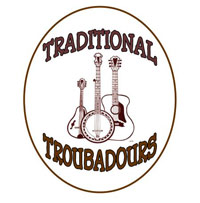 The Traditional Troubadours is a Special Interest Group of the Singers Club.
Instruments are guitar, fiddle, bass, harmonica, mandolin, dobro, etc. We play traditional Country, old rock, Blue Grass, Folk, Blues and Pop music. Acoustic except for bass. If you are interested in joining this group, please attend one of our jam sessions.
Music sessions are on Wednesdays 7-9 PM in Rooms 3 & 4 of the Activities Center. Please refer to rules in the left menu.