Recommended Links
Looking for the latest bestsellers?
Want to know when and how to get materials from Georgetown Public Library?
Looking for authors that are similar to your favorites?
Check out the links below!
Georgetown Public Library ~ Favorite & Similar Authors ~ Book Discussions ~ Bestsellers, Talking Books, Free eBooks
Georgetown Public Library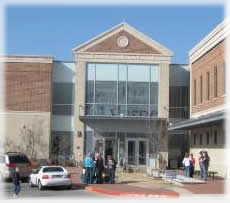 Hours, location, events and more!
e-Library (eBooks, Audiobooks, Videos)
Search for books, information from the eReference databases, and more!
The WOW!mobile comes to Sun City on Tuesday with scheduled stops at the following amenity centers:
Texas Drive Social Center 9:00 - 9:45 am
The Retreat 10:00 - 10:45
Cowan Creek 11:00-11:45.
There is no WOW on the fifth Tuesday of the month due to scheduled bus maintenance.
There is now a Georgetown Library return book box outside the Texas Drive Social Center at the outside door by the CA Business Office. Please do not return Sun City books in the this book box. It is only for Georgetown Library books.
You can call the Georgetown Library at 512-930-3551 and request a book be brought to Sun City on the WOW!mobile for checkout with a Georgetown Library card. WOW items cannot be put on reserve through the Library Catalog.
Library cards can be issued on the WOW!mobile with the proper ID.
Favorite & Similar Authors (Read-a-Likes)

Offers brief reviews, summaries, some author interviews, and some book discussion questions for thousands of popular books. If you create an account, this site will offer recommendations based on your reading habits and favorite authors. Includes genre recommendations, read-a-likes, series listings, author information, links and title details.
Ever wonder who writes in a similar genre or style to your favorite authors? Are you dismayed when you've read everything by your favorite author! This site offers links and information on read-a-likes authors writing similar type books.
This site includes not only read-a-likes, but book reviews, book group discussion questions, and sneak peaks at upcoming titles.
Book Discussions
Interested in suggestions, book summaries & discussion questions? Check out the links below!
Offers brief plot summaries, book reviews, and discussion questions. This site also offers suggested titles for book groups.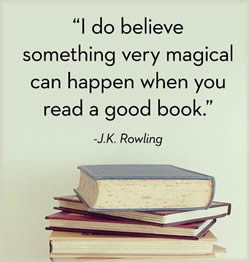 Author interviews, recommendations and reviews.
Book reviews, recommendations and discussion questions.
Book discussion guides and top new books tips.
Recommendations and reviews by members. NOTE: You can read for free, you do not have to sign up.
Bestsellers and More
Looking for bestsellers? Looking for free eBooks? Wanting to see if you are eligible for free audiobooks?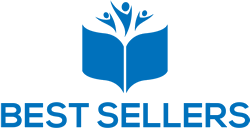 New York Times Bestsellers List
What's popular this week? The New York Times Bestsellers List offers a peak at the most popular books for fiction, nonfiction, children's, and by subject! Also included is a brief summary of each title.
This free service to all Texans of all ages provides books via digital cartridge, Braille, large print and cassette.
The Talking Book Program is available to Texans with visual impairments and those who have physical or learning disabilities that prevent them from using standard print.
Playback equipment can be borrowed from the Talking Books Program. Materials can be downloaded also. Books are delivered right to your door - free of charge! This programs includes over 80,000 book titles and over 80 magazines.
Contact Information: 1-800-252-9605 (Texas) or 1-866-388-6397.
Over 50,000 free eBooks: free epub or kindle books. Over 100,000 eBooks are available through partner links.
Over 80,000 free eBooks for all ages and genres. Choices can be narrowed by: release date, average customer review and category.
Over 33,000 eBooks. Choices can be narrowed by: popular,recommended, subject, author and languages.
Barnes & Noble Free eBooks - Nook
Over 1 million free eBooks for all ages and genres. Choices can be narrowed by age and subject. Note: These free eBooks are available for the Nook or the free Nook app only!
Free public domain audio-books.