Mac Malware Prevention & Removal
The content in this document is not meant to be an exhaustive study on the subject of malware on all Macs, both old and new, but is meant to be helpful and educational and is applicable to the OS X generation of Macs and in particular, the latest Apple operating system, macOS 10.15.2, Catalina. Although much of what is included can be applied to OS X 10.7 and later, to describe all of the different variables in each operating system version would make this document excessively long and would discourage it from being read by most users.
What is malware and how does it get installed on a Mac?
What can I do to help prevent the installation of malware on a Mac?
How does using a Mac help me avoid malware?
I don't care about all that I just want to get rid of it - Instructions on how to remove adware on a Mac
It may be helpful to the reader to know which macOS versions are presently supported by Apple and will receive security updates. The following versions are supported by Apple and continue to get updates, including security updates.
macOS 11, Big Sur
macOS 10,15, Catalina
macOS 10.14, Mojave
macOS 10.13, High Sierra
macOS 10.12, Sierra
macOS 10.11, El Capitan
If the reader is using an older version of macOS then it is highly recommended to upgrade to one of the above supported macOS versions.
INSTRUCTIONS FOR FINDING YOUR macOS VERSION
Go to the Apple menu > About This Mac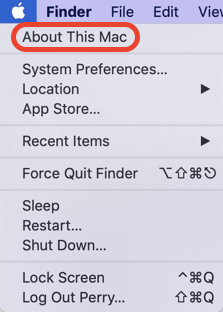 In the window that opens look here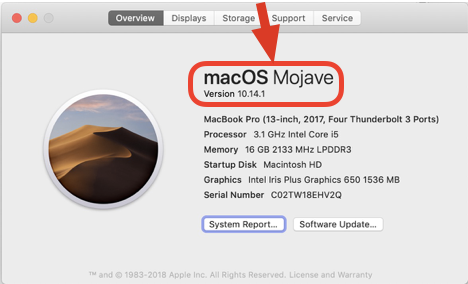 Revised 11-17-18