WOW! Bookmobile Library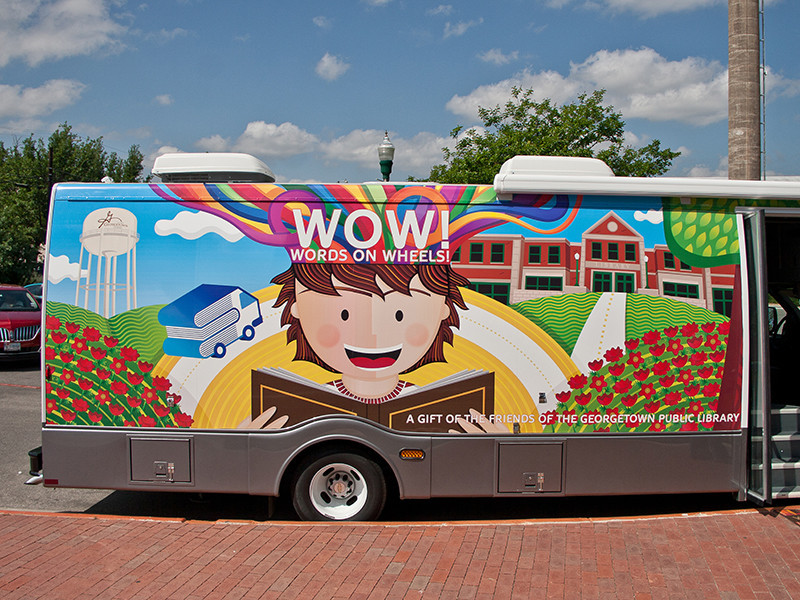 In addition to the Sun City library, residents can access books from the City of Georgetown Library through the WOW! Bookmobile that is on campus most Tuesdays.
Tuesdays
Social Center Parking Lot: 9 - 10:30 a.m.
Cowan Creek Parking Lot: 11 - 11:45 a.m.

Please Click Here to check the Wow!mobile schedule
* It does not come the fifth Tuesday of any month.