WOWmobile! Library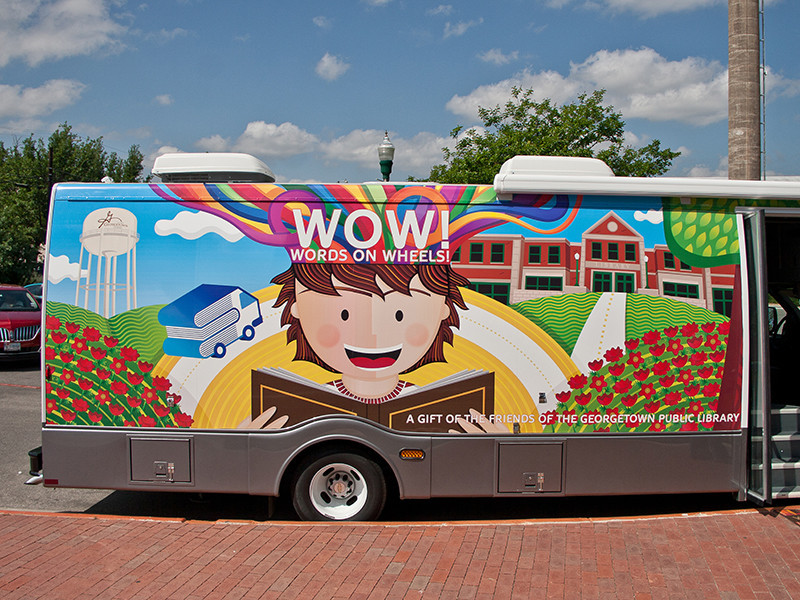 Georgetown bookmobile which is on campus most Tuesdays.
The Georgetown Public Library WOW!mobile (Words on Wheels) provides personalized, comprehensive library service as an added resource to Sun City's Library. You can call the Georgetown Library at 512-930-3551 and request a book be brought to Sun City on the WOW!mobile for checkout with a Georgetown Library card. (WOW items cannot be put on reserve through the Library Catalog). You can also return Georgetown library books that you picked up downtown to WOW!mobile and save a trip. Additionally, Georgetown library cards can be issued on the WOW!mobile with the proper ID.
Tuesdays
Social Center Parking Lot: 9 - 10:30 a.m.
Cowan Creek Parking Lot: 11 - 11:45 a.m.

Please Click Here to check the Wow!mobile schedule
* It does not come the fifth Tuesday of any month.